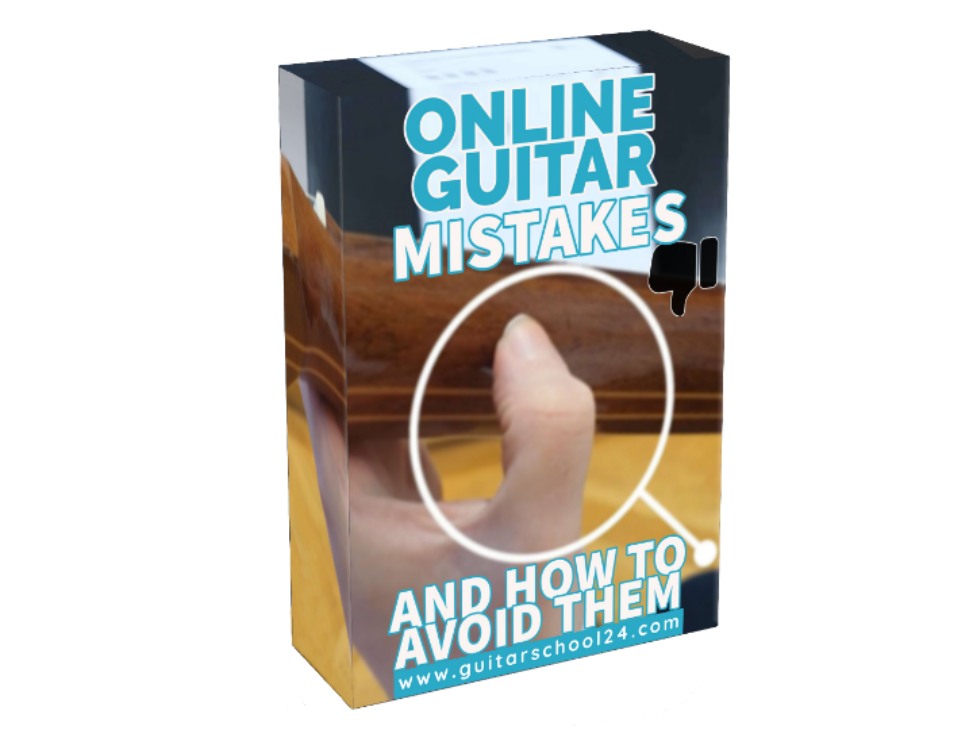 Includes: Avoid Mistakes With The Help Of Student Videos!
It's always the same mistakes that guitar students make!
This new method serves to promote your self-awareness and self-regulation. With the help of example videos from students, the most common mistakes are exposed in order to avoid these from the beginning.